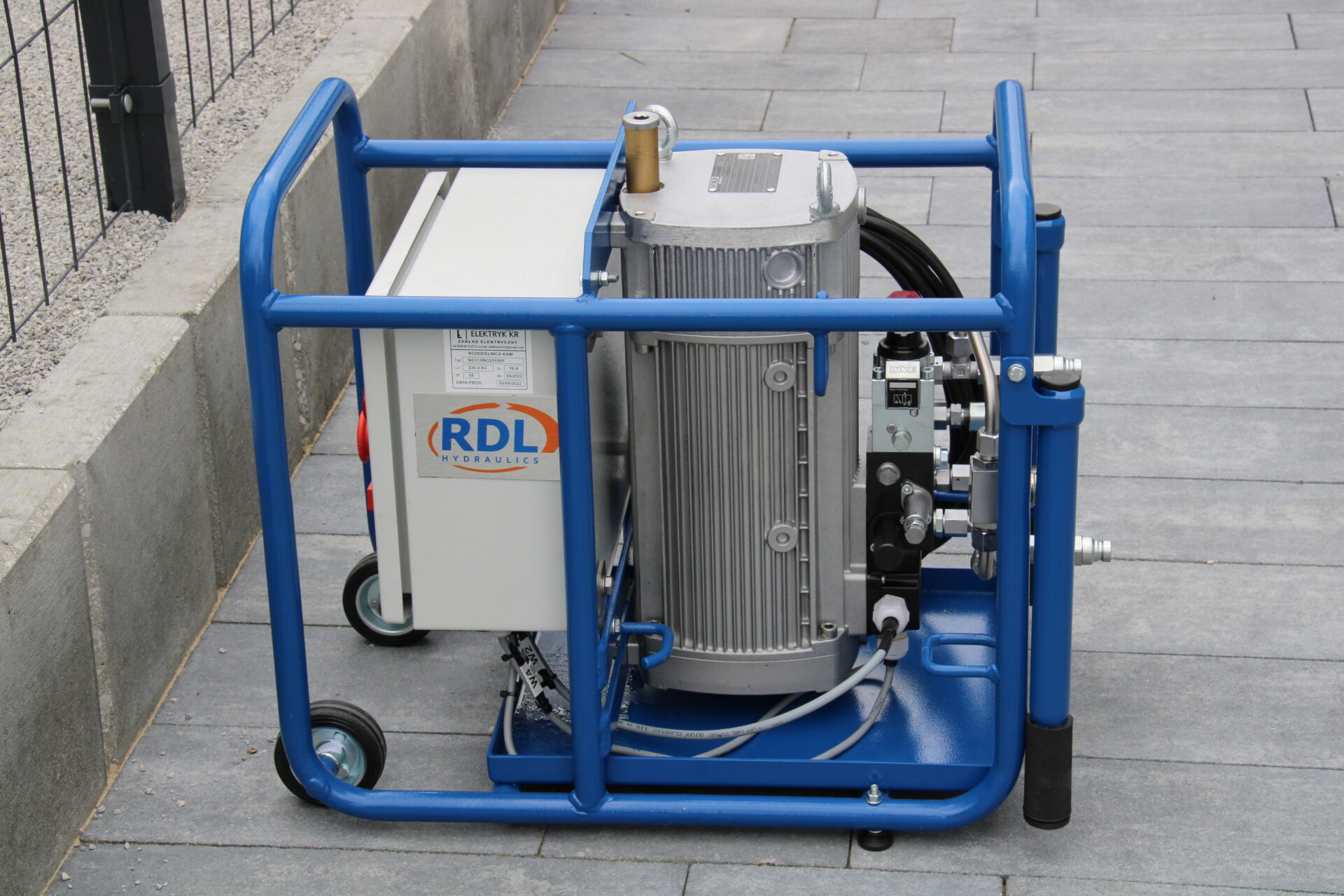 RDL Hydraulics manufactures hydraulic power packs based on Hawe HP/LP systems.
Devices of this type provide a large flow of oil at low pressure (quick idle movement of the receiver) and after reaching its limit value, they automatically switch the pump to high-pressure mode (working movement). This allows to reduce the electric power demand of such a set.
The whole is placed in a structure that allows wheel transport (facilitated by folding handles) or by two people.