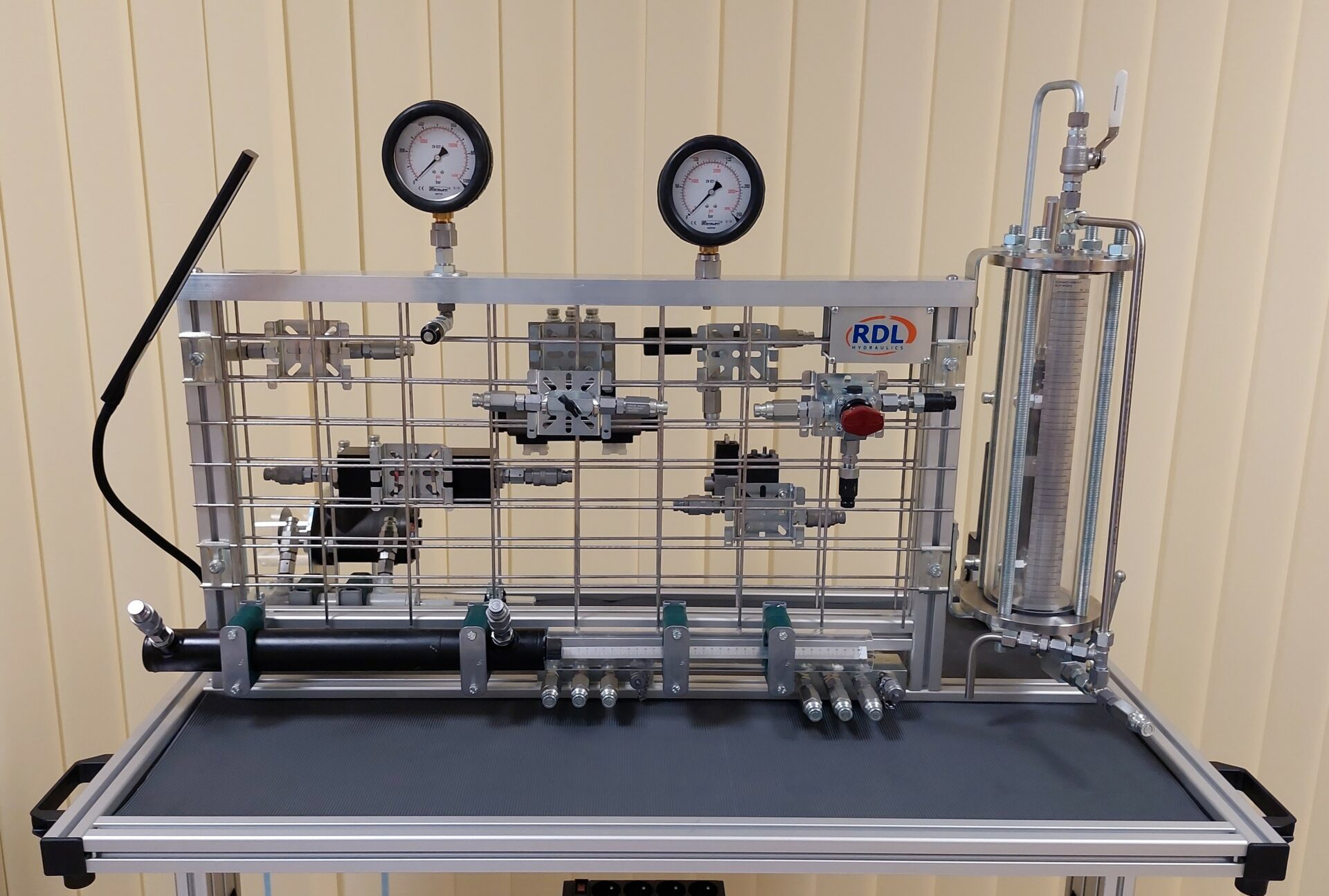 For the Military University of Technology, we have made a didactic stand, the main advantage of which is the possibility of training in the field of high-pressure hydraulic systems. In addition to standard hydraulic components, the stand also includes elements dedicated to installations where the pressure can reach 700 bar.
An important feature is a compact and modular design, which allows the stand to be transported in a small van.
The power unit with electric control is separate from the main panel on the wheeled legs.
The transport boxes have some space left for additional elements. That enables training in specified control issues and drives of modern hydraulic systems.
Didactic stands of this type are dedicated to universities and high schools with a technical profile.