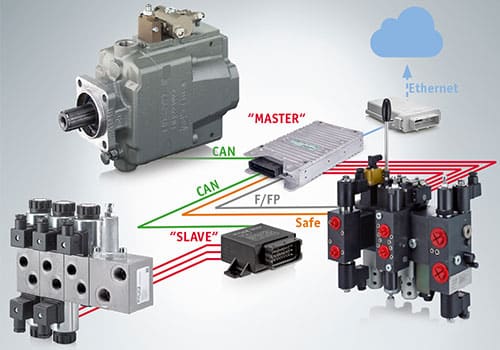 Hawe Plumber SE and STW Sensor-Technik Wiedemann have combined their experience in the field of mobile machine control: STW electronic controllers perfectly complement the hydraulic systems of Hawe Hydraulik SE.
Together we develop solutions tailored to the specific requirements of our customers. Thanks to this strategic partnership, mobile machine manufacturers now have only one contact for the entire drive solution.
Mobile controls are used in construction machinery, municipal vehicles, agricultural and forestry machinery, as well as in transport and industrial vehicles.