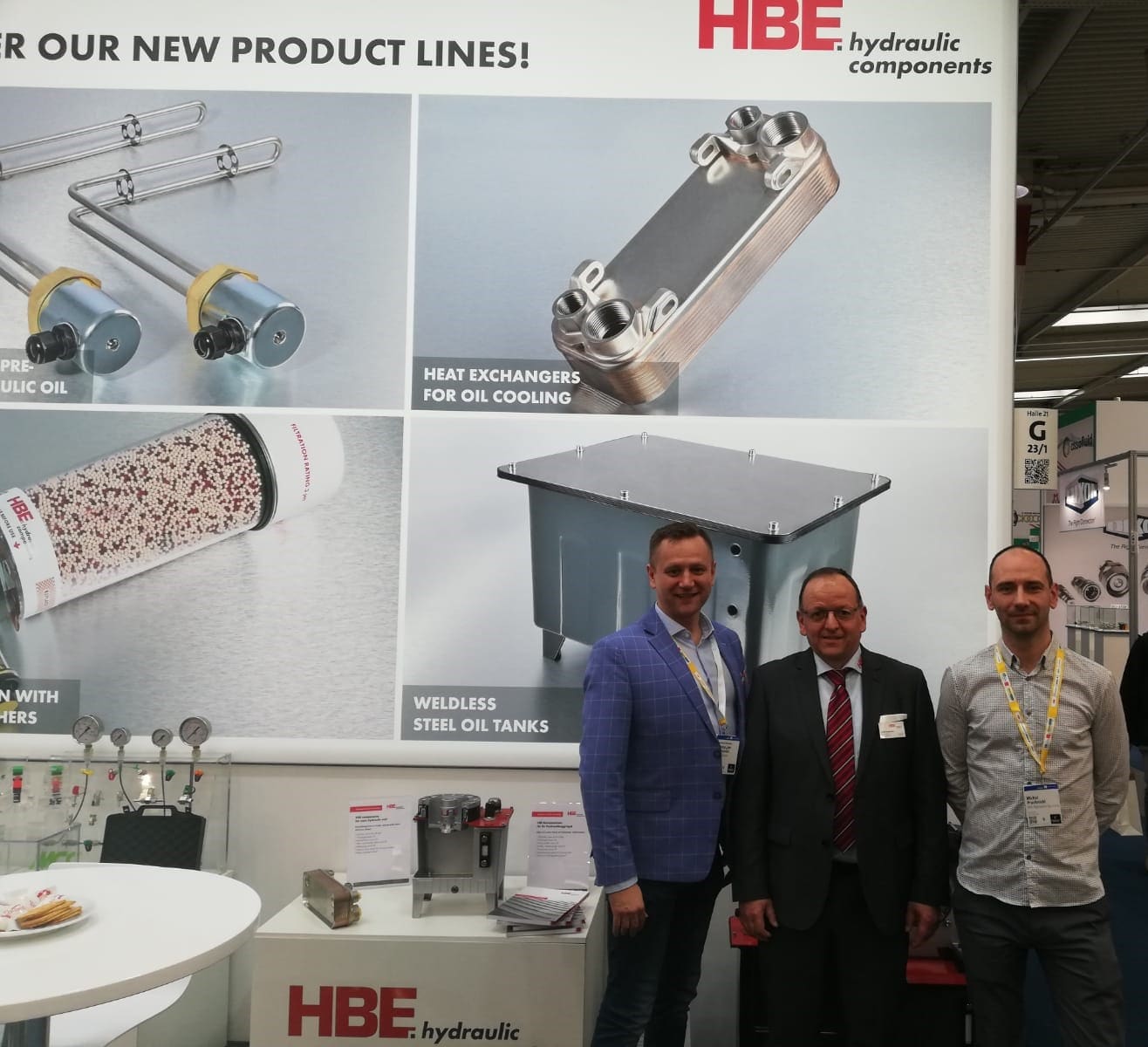 From 02-03.04. 2019 our company visited the world's largest international mechanical fair in Hanover.
Our partners Hawe Hydraulik SE, Atos, HBE, PH Industrie, Settima, Parker, Bosch Rexroth and many others exhibited at the fair.
These fairs take place every two years, and companies present their product innovations on them.
For Hawe Plumber SE, these are new CPU power supplies.
HBE has unveiled new steel tanks. The new WLST series are tanks made in extrusion technology – seamless. In addition, each tank is painted with durable epoxy paint. These tanks are available in HBE storage, so the lead time is short.
Atos also presented its novelties. They expand their portfolio with filters. The filters are to be available in the short term due to the storage of the parts needed to assemble them.
In addition, Atos presented proportional splitters in accordance with ISO 13849 category 4, PL e.