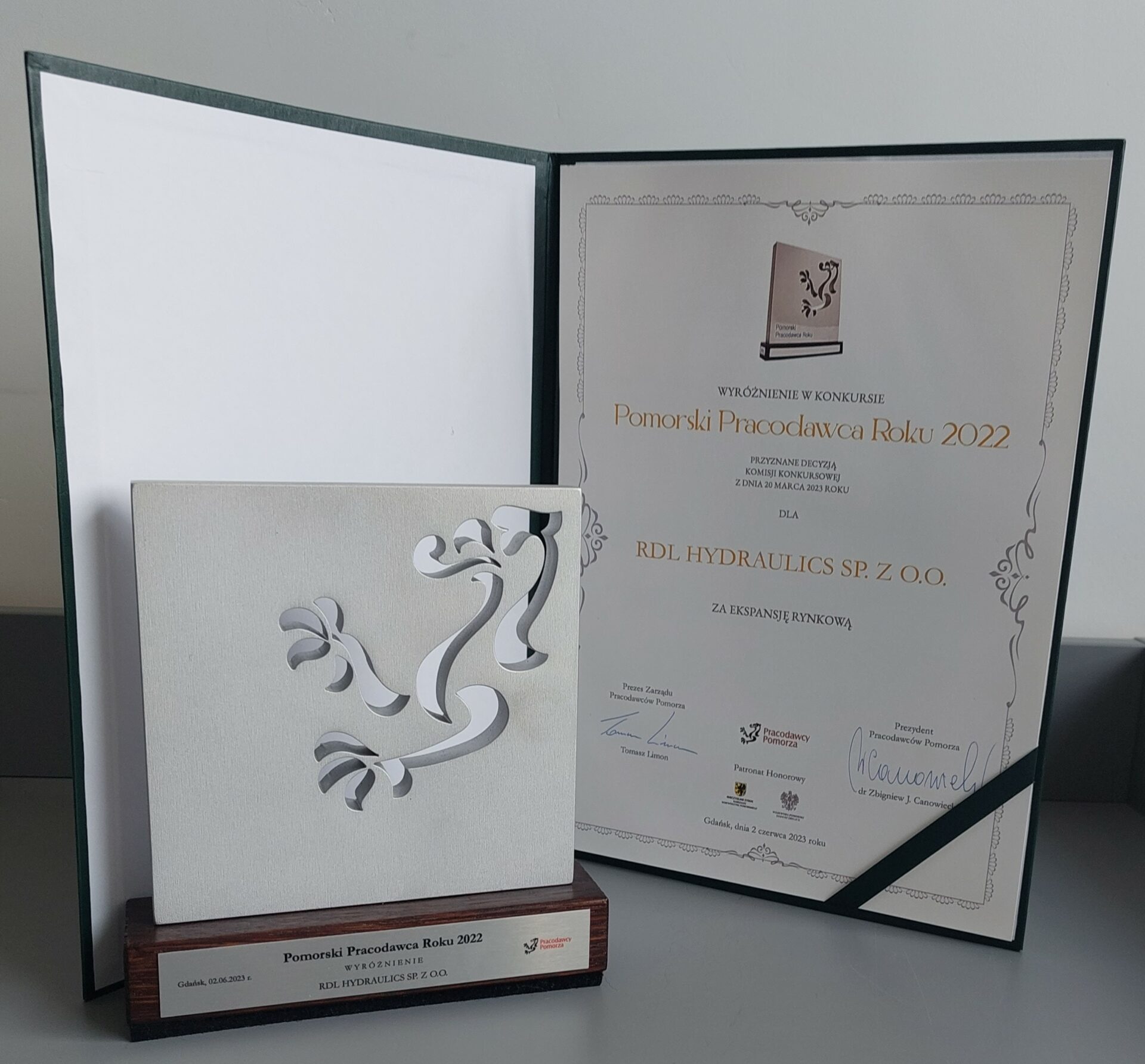 With great pleasure, we announce that due to the dynamic market expansion, RDL Hydraulics has been awarded in the Pomeranian Employer of the Year 2022 competition.
Board representatives, CEO Beata Block and Przemysław Kończewski participated in the ceremonial gala organized at the Amber Expo Conference Center, where they received the statuette and certificates awarded by the Pomeranian Employers' Organization, the Marshal of the Pomeranian Voivodeship Mieczysław Struk and the Pomeranian Voivode Dariusz Derlich.
RDL Hydraulics is among the best Pomeranian entrepreneurs who, by placing the employee and his potential at the centre of attention, achieve excellent financial results.
We would like to thank OPP for the distinction, but above all, we would like to thank the entire RDL Hydraulics team for their daily work commitment. Without you, this award would not be possible.