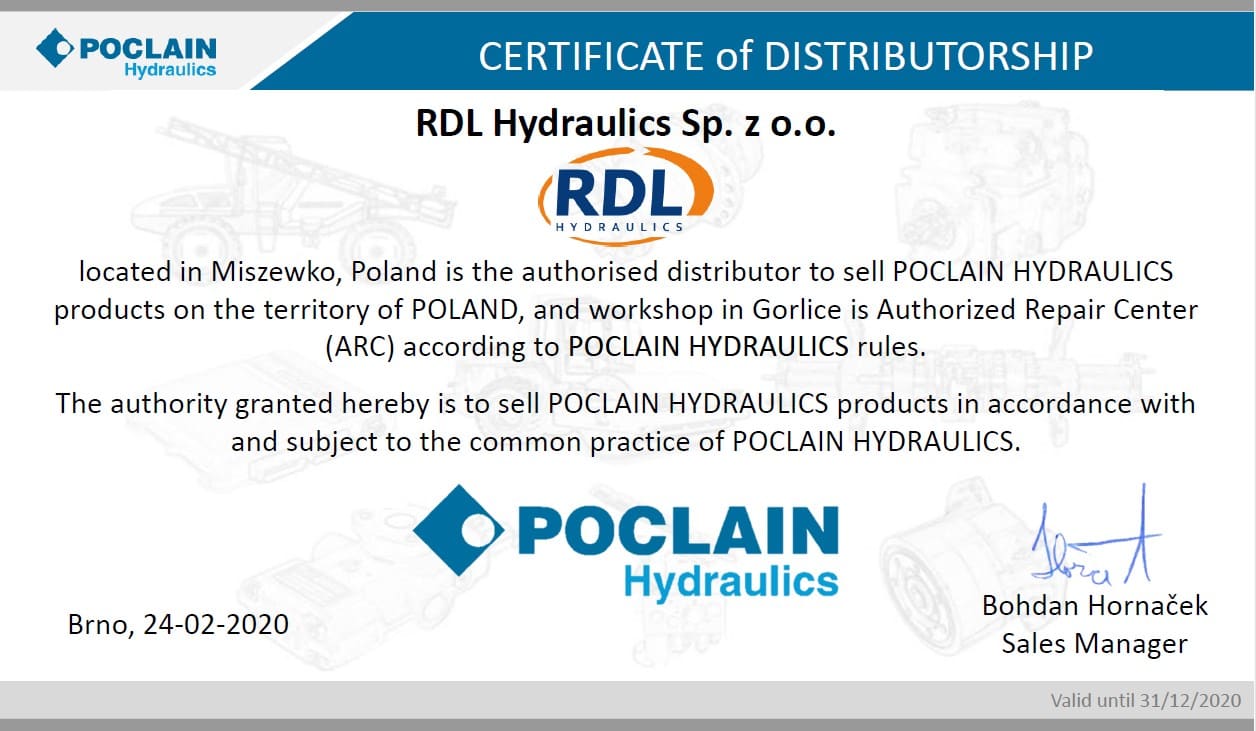 Our company, RDL Hydraulics, which has been an authorized distributor of poclain hydraulics on the Polish market for over 15 years, in February 2020 also became an authorized poclain hydraulics service station in Poland.
We are pleased that the quality, professionalism and continuous development of the service department has been appreciated by Poclain Hydraulics.
We invite you to cooperate!